To file a ''personal injury claim" you need to follow a particular format of application.
This injury filing can be done if you face the following misfortunes
Intentional torts
Assault
Medical malpractice
Dog bites
Automobile accidents
Slander
Defective products ETC.
This law of injury claim was made to curtail the negligence of some organizationsi that may feel they can care less about their employees or carelessness either planned or not, through valid claims this can be achieved notwithstanding the organization involved.
Well, most people see this process to be tedious, especially for those who have not done it before. How to file an injury claim is what we will discuss vividly in this post to enable both those who have done it before and those who have not.
How to File a Personal Injury Claim
To file an injury claim against an organization you need to follow the following steps;
#1. Seek Treatment:  for your injury claim to be accepted by any legal organization, you have to get yourself treated at a medical facility to avoid the injury from getting worst.
Don't do the mistake of allowing yourself untreated if you do not have a seriously pronounced injury, because some injuries have long-term effects like internal bleeding, swollen body, possible infections, etc.
So even if you don't feel aches immediately is advisable to seek proper medics and proper documentation so that your claims will be validated when you are filing your injury claim. 
#2. Hire A Personal Injury Lawyer: those who have minor injuries and do not require to be bedridden or may just require to visit a medical facility once or just a few more times need to immediately hire the services of an injury attorney, this may help you to recover the total amount spent while treating yourself.
Hiring a lawyer may help your claims because as a normal victim, you may not understand the full requirements and excess of filing an injury claim.
 #3. Inform the Liable Party: telling your liability company via a lawyer may help you get a settlement for your injury expenditure fast and may boast your mutual understanding and validation process quicker than just being silent for some time the earlier the better.
#4. Collect Medical Records and Other Invoices: when you have yourself treated at a hospital, be aware this you must collect all papers like receipts or invoices for every cent spent to be able to file a valid claim with proof of expenses.
Do not forget to enquire from a doctor or medical expert how long and what will be involved after then to have a registered medical report to be able to tender it to the organization that is supposed to compensate you.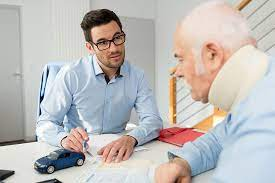 Know also the total estimate of what you will spend thereafter, the total damage caused, and all involvements.
Negotiate a Settlement: the most important party to get involved here is your legal representative, tell him to negotiate the damage with the party responsible to settle you and come to terms of the agreement after giving him or her the total damage and expense incurred without fear or favor, it may be an insurance company or the person responsible for your injury or damage.
 File A Lawsuit: Most personal injury claims are settled without a lawsuit filed. But if you must have to file a lawsuit, being familiar with the trial process can help you make a better decision as well as help you to get the best compensation possible.
Tips: you should understand that settlements of such cannot be done in a day most times, so patience and consistency as well as details need to be in place for you and your compensator to come to a final agreement and this comes to be after series deliberations
Trial process injury claim
To file a lawsuit against your compensator, you need to access the damage incurred (cost).
Litigation Period: this is the time you can asset the damage, bring details about the damages, and documents involving the injury as accessed by the medical professionals and an oath regarding your injury.
Then the court or legal body involving your case can set a date for the hearing of your complaint.
Tip: the court is the only body that will determine the amount of money to be paid to a victim, until then your compensation will be pending. Always involve a good legal representative during this to be able to win well.