How to write a check without cents has never run out of fashion as it has been a traditional way of cashing out money despite that nowadays people are so used to making digital electronic payments (e-Payment) and so on.
Most people prefer payment with credit cards and debit cards or e-payment transfer (USSD) or use of e-wallets.
Some of these e-payments have limits on the amount a user has access to per-day or month, but checks warrant unlimited withdrawal most times as the case may be.
Writing a check without cents can be easy since you just need to fill in just a few details about the designator (person or company) you want to make a payment to and the amount in the provided spaces with the right method.
You can write a check without cents to a designator in the space provided on the check slip, we will provide you with all the details needed on how to do so in the post.
How a Check Slip Looks Like
Now let's take a look at how correctly you can write a check for a client, friend or family member in few outlined steps.
First Line: Date
On a check slip, you will first see a space where to write the date. This box is normally section with the format found at the top right corner of the check slip fill in the date as prompted while writing a check.
| | | |
| --- | --- | --- |
| Month (MM) | Day(DD) | Year(YY) |
Second Line: Pay To The Order Of
On this second section of your check, you are normally required to write the receivers name (it can be an individual or the designated company's name). After that you will have to draw a line or two lines across the remaining space on the line you wrote this recipient's name to prevent anybody else from altering the name or adding another detail after you have signed the check.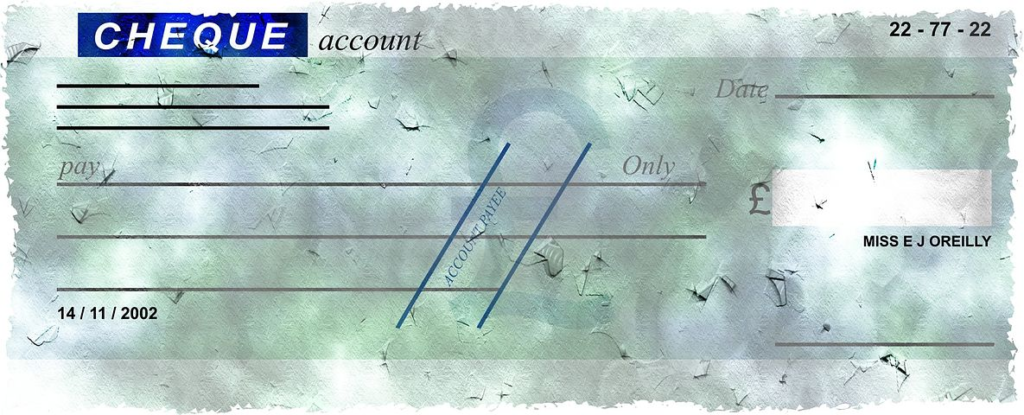 For example if you are writing a check for an individual, "Martins Raymond————" if it is a company, simply write the company's name like this write "United Nation———-"
Third Line: Amount section ($)
In this section, you will find the dollar sign ($) before the space provided for you to write the amount you wish to give your client.
Write the amount in figures example if you are writing a check of sixty dollars without cent "60.00—" and so on.
Fourth Line: Amount in Words
Here is how to write your check and fill in the total amount in words without cents
So if you wrote the total amount in figure, you can write the amount in words as follows;
For 12.00 e.g. (Twelve dollars even)
For 35.00 e.g. (Thirty-five dollars and no/100)
50.00: e.g. (Fifty dollars and zero cents)
200.00: e.g. (Two hundred dollars and 00/100)
6000.00: e.g. (Six thousand dollars and xx/100)
The above methods are all approved forms of writing a check amount in words, but to be on the safer side we advise that you should write your check in the format (no/100) which makes it difficult for criminal recipients to change the figure, but if you follow the format (00/100) it will be easier for the client to alter the figure by either turning the zeros to numbers they can easily convert the zero to.
Fifth Line: Memo (optional)
This line can be used to indicate what you are writing the check for; it can either be for an event, school fees, birthday, registration etc just for record keeping.
This section is optional anyways; you can simply leave it blank.
Sixth Line: Signature
This is one of the most important sections in writing a check, signing a check simply means you have approved what you wrote on the check slip, a check can never be approved for cashing by the designated bank if it is not signed.
So before signing, make sure you check and verify the information you wrote on the slip and do not sign a check and leave it blank, because someone may just steal the check slip and write his/her preferred amount and steal money from our account.
Tips:  Take a look at the cover picture if you do not understand the details above, you will have a better insight on how to write a check.
Was this information helpful?
Leave a comment and subscribe for more.