Lowe's Credit Card works best for the person who wants to make renovation or household improvement projects as the cases maybe with a credit system offered by the Lowe's Advantage Card.
The amazing customer benefits of the company cardholders is unbeatable, Lowe's brings to the table of its card users to choose a 5% discount, a 6-month financing option to buy $299, or fixed payments for 7-months at a discounted yearly percentages and APR of 26,99% on purchases amounting to $2000 or even greater and several other benefits
The Lowe's Advantage Card comes with no annual charges attached, a revolving line of credit, cardholders have an approved limit once you can finance all their payment monthly and several other bonuses.
Rewards and Benefits of the Lowe's Advantage Card
All Lowe's cardholders stand a benefit with no strings if they pay up their balance on time at the end of every month especially with the Advantage card which allows cardholders the approved limit all also called the revolving line of credit if they are paying their balances every 30 days.
Note: There is a restriction for users as you can't use the 5% off discount with the 6-month or even special financing offer combined together.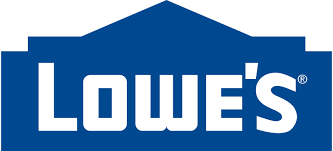 Cardholders are required to make at least minimum payments once every month to offset the outstanding balance in 6-months or face a high percentage interest, losing zero per cent interest for purchases.
Other benefits of the Lowe's card users are a 20% discount off for the first time purchase of at least $100.
Where to Acquire a Lowe's Credit Card
The Lowe's Advantage Credit Card can be acquired just within few minutes, a few moments are taken to check your credit score if you are not prequalified. You can acquire the Lowe's Advantage Credit Card at any of their stores and get it there and then.
One disadvantage of this card's it is not usable at any other retail point or ATM's. All transactions are strictly done at Lowe's.
What Kind of Credit Is Required for the Lowe's Credit Card
A source Experian explained that a credit scored of about 670 will do, the Lowe's card users and has highlighted that "users should maintain a good credit score and check it before applying for the advantage card".
The Lowe's has not stated exactly how their credit score should be.
>>> You may also like: Sears Store Credit Card Complete Review
Where Can the Lowe's Credit Card be Used?
The Lowe's advantage card is used only at their stores and website (Lowes.com). It comes with limitation as compared to other credit cards.  
Alternatives to the Lowe's Credit Card
As for the alternative card, The Home Depot gives almost the same perks as the Lowe Consumer Credit Card but for Home Depot, it is strictly based on your credit score and you may even pay a lesser credit rate.
Terms and Conditions of the Lowe's Credit Card
The Lowe's Credit Card comes with its terms and conditions too which should be understood before acquiring the card.
Card users, who go for a zero per cent financing purchase from $299 or even high, get an extended time to pay back their balance as only six months has in most cases not been enough to pay back the full outstanding balance.
All those who borrow shouldn't allow accrue interest by paying of all balance as supposed.
>>> You may also like: THE SAM'S CLUB CREDIT CARD GUIDE: HOW IT WORKS, BENEFITS AND REWARDS
Who Should Consider the Lowe's Credit Card
People who should have an eye on this card are people who have the intention to finance a home improvement project and should be ready to be an extended Lowe's loyal customer via regular patronage and enjoy the advantage of getting discounts of about 5% annually.
Frequently Asked Questions About The Lowe's Credit Card.
How do I get a Lowe's credit card?
The Lowe's card can be applied in their shop or online, to know if you are eligible for this card, simply go online and fill in the requisite information and your eligibility status will be shown to you then you can proceed with the further application if you are qualified.
At what other stores can I use my Lowe's credit card?
The Lowe's card is not issued out in any other place but in their stores and it is not used for any other store purchases except the Lowe's in-stores and their online store.
Does the Lowe's credit card build credit?
Yes! The Lowe's Advantage Card help users to build credit but don't forget to pay off your monthly balances else, you will be pushed into a bad credit score and that is not cool for anyone.