Application for Hawaii Airlines credit card which is certainly the first choice for people who travel by air regularly offers some fascinating rewards not only for flight tickets purchases, but gas, groceries among others, and we are also going to discuss its FAQs and other related information about the credit card.
Hawaiian Airlines credit card is issued jointly by the Bank of Hawaii and Barclays.
They are lenient enough to offer this card at a moderate credit score, it is offered to those who have a good credit score of at least 670.
Hawaiian Airlines is one of the largest flight companies in the world ranked, number 10, it operates majorly in the US, it was formed in January 1929 and has maintained its reputation in the service over the years. Their current CEO is Peter Ingram.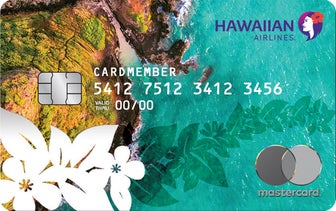 Hawaiian Airlines Credit Card Online Application
Below are steps to follow and complete your Hawaiian Airlines credit card application online easily,
First step to start with is to load their official website hawaiianbohcard.com.
Then followed by a Tap the pink button saying "Learn More" IF YOU ARE NOT CARDHOLDER,
You will be automatically redirected to the registration page then,
Fill in the following details, your first name, last name, and your address and provide other details as follows how long you have lived at your address and select your residence status either rented or owned.
Type your occupation and net annual income.
Select card delivery option.
Type your phone number and email address and citizenship for non U.S citizens
You will be required to provide your personal details like date of birth, Social Security number (SSN), and your mother's maiden name.
Choose your form of statement delivery accept to their terms and conditions.
For balance transfer with your application, enter the information on the form as prompted and proceed.
After that click on the "Apply" button to complete the registration process.
Read Also: Children's Place Credit Card: A Complete Review
Hawaiian Airlines Credit Card Rewards Program
Hawaiian Airlines Credit Card offers rewards based on miles travelled by the card user which can be redeemed and used to buy more flight miles with them as it is given in cashback, not just that, Hawaiian Airlines gives 2-miles back to their card users on every $1 spent, another 2-miles for $1 on gas purchases, in restaurants and grocery stores plus $1 for any other purchase with this credit card.
Hawaiian Airlines Credit Card FAQs
What is the APR of a Hawaiian Airlines credit card?
Hawaiian Airlines Credit Card APRs depend on prime rates and creditworthiness and it ranges from 17.99% and 26.99%
Can you transfer a balance with a Hawaiian Airlines Credit Card?
Yes, you can transfer the balance and it is subjected based on the APR of your card.
Balance transfer in the first 45-days after opening your account is 0% APR.
Is there an annual fee Hawaiian Airlines Credit Card?
A Hawaiian Airlines Credit Card annual fee is up to $99.
Is there a late fee for Hawaiian Airlines Credit Card?
Overdue payments can be charged at $37.
Can I get a cash advance with my Hawaiian credit card?
Yes, you can, but at a fee of 5 percent or $10, and the APR for cash advances is 27.24%.
Read Also: Nationwide Gap Insurance: Complete Guide And Review
Summary
Hawaiian Airlines Credit Card is one of the best cards to acquire after my certified review concerning the credit card, it offers rewards based on miles, meaning the more your travel the more you get the best of this card.
We hope that with the above-outlined steps you can apply for your Hawaiian Airlines credit card conveniently, and the FAQs will also offer you an insight into the credit card's charges and APRs, what you are required of before applying for it.
Hope this article was helpful?
Leave a comment and subscribe for more.