There are several ways in which both new and used cars can be purchased. Toyota cars can be paid for either cash, start a lease or apply for financing.
Understanding the working of financing helps you make some crucial and informed decisions which is why Toyota Financing serves you better to avoid your worries and stress.
How Does Toyota Financing Work?
As a segment of Toyota Motor Corp, Toyota Financial Services are charged with the responsibility to help facilitate auto loans for both new and used Toyota vehicles through Toyota Motor Credit Corp, and also to lease through Toyota Lease Trust.
A better and fair credit score history offer you a chance to buy or lease a new or used Toyota using Toyota Financial Services (TFS), the manufacturer's financing arm.
Though, irrespective of credit history, you may still be eligible for Toyota rebates. However, people with a good credit score might be able to take advantage of 0% APR financing. TFS allows 24–72 month terms for purchases and 24–60 month terms for leases.
Toyota cars are available with dealers and if you are willing to buy or lease, you must familiarize yourself with the TFS before you apply.
Limited Loan Offerings
Toyota Financial Services covers only loans for new and used Toyota vehicles, and with lease contracts. Intending customers that may wish to refinance their auto loan should definitely consider other lenders as options.
Vehicle and Dealership Limitations
Toyota Financial Services accepts preapproval applications and this can be submitted either on its website or at the dealership.
Be reminded that, not all Toyota will scale through this pre-qualification process.
Loans are only available for vehicles from the most recent model of five years in recent time and you have to buy or lease your car from a participating dealership, which can limit your ability to shop around.
Participating dealerships in your area can be easily accessed through Toyota's website.
Getting preapproved for a loan doesn't guarantee you approval, further information is required of you to provide before you can be approved to receive an official loan offer.
The Lender will consider people who have a Limited Credit History
Credit history is one of the conditions that guaranteed your chances of obtaining an auto loan or lease. Without which it can be difficult to get approved for an auto loan or lease considering your limited credit history.
With TFS, you may be considered without a co-applicant. Some of the eligibility requirements to get financing limited credit history may include:
Ensure to have a minimum FICO score of 610, and avoid a 90-day overdue accounts, charge-offs, collections, repossessions or foreclosures in your credit history
Evidence of a full-time job for at least six months
Your earning should be enough to foot your bills and car payments
Must present three personal and verifiable sureties
If you plan to lease, a minimum capitalized cost reduction of 10% of the manufacturer's suggested retail price or the agreed upon value of the vehicle, whichever is less
A down payment of at least 10% is required by a manufacturer's suggested retail price or the selling price, whichever is less.
Alternatively, if these requirements are difficult for you to meet, you can try applying with a co-applicant that has good credit, that can be able to help you get a loan.
Note that loans with this program are limited up to $25,000.
You may also like: USAA Auto Loan complete guide for Costs, Options, and Tips
According to June 2019 Investor Presentation, Toyota Financial Services was able to give out loans and lease financing to 736 customers that year even when they were considerate accepting offers with limited credit history.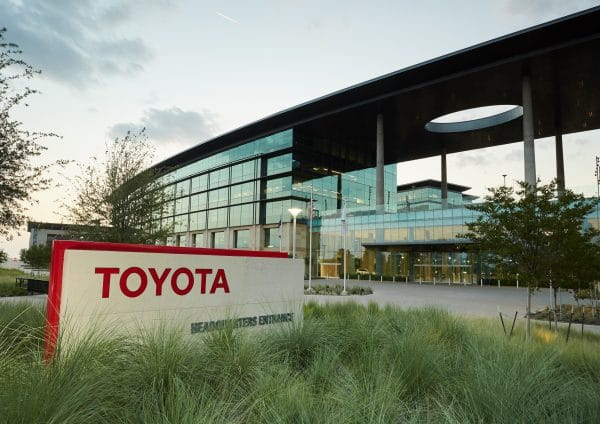 Special Financing Programs
A certain category of people considered with limited credit, TFS provides special programs for such people which include, recent college graduates, military members, and repeat customers.
College Grad Program: Graduates within the last two calendar years or will become one in six months are qualified for a $500 rebate, or a competitive APR or lease terms.
Military Rebate: Military members and household members of eligible U.S. military personnel, veterans honorably discharged within the last two years and retirees, can qualify for a $500 rebate.
Encore Program: Existing beneficiaries of TFS program may qualify for benefits like a fee waiver on your lease. Contact a dealer for more info.
Toyota Financial Services Auto Loans Key Information
Important operational details about TFS to be considered when comparing it with other lenders.
Repayment terms varies and for new vehicles, it ranges from 24 to 72 months while the certified used vehicles depend on the age.
There is repayment penalty on simple contracts on the part of the lender, therefore you can pay off your loan early without incurring a fee.
APR is also a determined factor by the dealer.
TFS offers a range of vehicle protection products, including gap insurance, tire and wheel protection, prepaid maintenance plans and car service agreements.
State laws regulate the activities of TFS, all the charges fees are in line with the state law provisions.
Is a Toyota Financial Services Auto Loan right for you?
It is indeed a good choice to make, despite their loan offers on Toyota vehicles are through a participating dealership, which makes it difficult for people to come in contact with the company directly.
By opportunity, if you do, you will have a testimony to make especially if you want a new or used car, and getting approval with other lenders has been difficult due to limited credit history.
It will avail you of the opportunity to apply for preapproval online, so you don't go through a prolonged process at the dealership.
You will get to appreciate TFS better if you have a chance to qualify for one of its special programs for repeat customers, college graduates, or military members and their families.
How to apply for a Loan from Toyota Financial Services
Basically, you can apply for an auto loan or lease preapproval through a participating Toyota dealer or online.
Remember to maintain a good credit history and also to check other related offers before you can apply for an auto loan with Toyota Financial Services.
Note that lower credit scores will result in higher interest rates. While shopping around can help you find the best loan rate and terms for your needs.
Lastly, a credit decision will be sent to your email and if confirmed satisfied with your credit status, that shows preapproval and that will be followed by a preapproval certificate that you can take to a participating dealer to begin the purchase or leasing process.
Not sure if Toyota Financial Services is right for you? Consider these alternatives.
If you have doubts of any sort about TFS, consider other lenders as options.
Capital One Auto Finance Auto Loan: Many preferred to work with them due to their flexibility in the dealership.
LightStream Auto Loan: LightStream might be a better fit for someone who wants a broader range of loan options. 
Toyota 0% Financing
The TFS has regular offers of 0% APR car deals, including 0% financing for 72 months. Note that, only people with outstanding credit can be able to benefit. 
Toyota Low-APR Financing
If 0% financing is not favorable to your choice of car, there are other offers that come with low APR financing often. Keep checking, though deals differ depending on the area.
Cash Back
The rebate reduces the price of the vehicle, though there are several types of cashback deals, many may be able to get even if you don't finance your Toyota through TFS. However, you might have to choose between a cashback rebate and a low or 0% APR financing deal.
You might see terms like bonus cash, holiday cash, offers for existing or repeat customers, or rewards for those who switch to Toyota from certain competitor brands.
Toyota Care
Toyota got you covered with factory-scheduled vehicle maintenance for two years of purchase or 25,000 miles on every new Toyota, it depends on which one comes first. Are there other perks and discounts available either on the part of the dealer or manufacturer?