If you want to take out new auto insurance, the first step is definitely to compare auto insurance quotes and the companies to choose the best and cheap car insurance. We know, however, that when it comes to car insurance, we are not just looking for the cheapest rate. What you are looking for is low-cost auto insurance that, at the same time, can offer quality customer service.
For this reason, we've broken down the data in different ways to help you find the best cheap auto insurance, depending on what it means to you.
The cheapest among the best companies. First, we took our best car insurance companies for 2021 and ranked them based on the average annual rate of each of them.
The best cheap auto insurance among the largest companies. Here instead we have looked at the largest companies in the United States and compared their average rates. While it is true that the largest insurers are the most expensive, it is also true that these companies are available throughout the country.
The cheapest car insurance, quite simply. Here instead we report the prices of the cheapest companies.
The cheapest car insurance rates from the best companies
Are you looking for a cheap auto insurance company that puts customers first? In this article, we have compared the rates of the best auto insurance companies in 2021. Keep in mind that not all of these companies offer insurance coverage in all states.
Here are the best auto insurance companies based on our 2021 reviews, ranked by the average auto insurance premium per year.
>>>Learn more: Wells Fargo auto Complete guide
| Company | Annual insurance premium |
| --- | --- |
| Erie | $1,191 |
| NJM | $1,221 |
| Geico | $1,268 |
| Auto-Owners | $1,277 |
| Texas Farm Bureau Insurance | $1,361 |
| American Family | $1,432 |
| Amica | $1,447 |
| Travelers | $1,464 |
| State Farm | $1,491 |
| Progressive | $1,562 |
| Shelter | $1,718 |
| Chubb | $1,769 |
| Farmers | $1,830 |
| Auto Club So-Cal (AAA) | $1,888 |
| Allstate | $2,381 |
Who has the cheapest car insurance?
Before showing you the table we can tell you that Geico has the cheapest auto insurance rates on average among the nation's largest auto insurance companies.
Cheapest car insurance from 6 of the largest companies
Here are annual car insurance rates for six of the largest auto insurers in the United States, averaged among all states:
Geico: $1,268.
State Farm: $1,491.
Progressive: $1,562.
Farmers: $1,830.
Allstate: $2,381.
USAA: $1,169.
Cheap car insurance rates from small insurers
It is usually thought that large companies can offer cheaper prices. On the other hand, our research shows that the opposite is true. In the case of auto insurance, regional and small insurers can beat the lower auto insurance prices of larger carriers and often have great customer service.
Below are the average annual rates and state availability for some smaller auto insurance companies.
Secura: $823.
MMG: $839.
Hastings Mutual: $910.
Mutual of Enumclaw: $1,082.
Central Insurance: $1,090.
These are not necessarily the most convenient options. These are the ones we found. But we recommend that you do a quick search. You may find a small company that only operates in your state.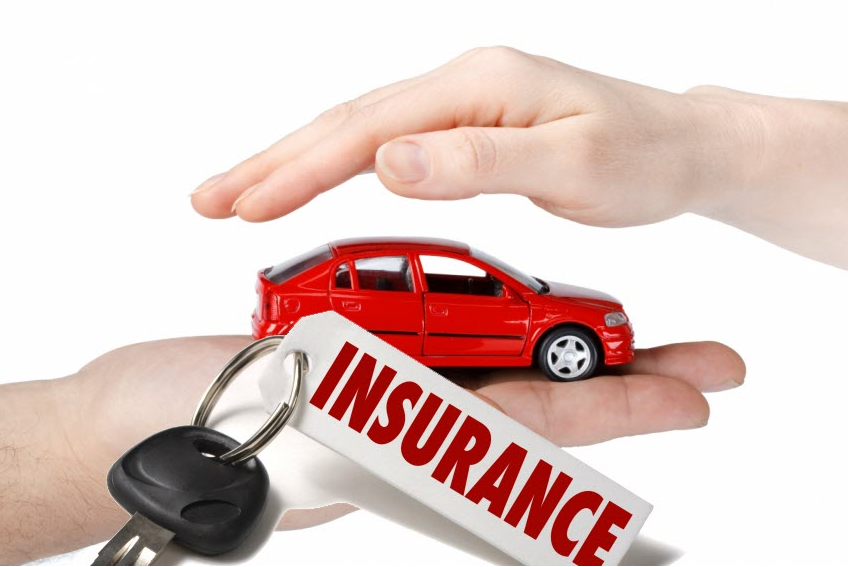 Cheapest car insurance rates by driving record
You will of course know that depending on your driving record, the cheapest auto insurance company varies. The table below shows the average auto insurance rates for additional driver profiles of the larger companies.
Company
One at-fault accident
One DUI
Large companies' average annual rates
Allstate
$3,367
$3,605
Farmers
$2,773
$2,669
Geico
$1,991
$2,892
Progressive
$2,556
$1,959
State Farm
$1,925
$2,534
Cheap car insurance from small companies
Secura
$1,243
$2,120
MMG
$1,065
$1,398
Hastings Mutual
$1,481
$4,595
Mutual of Enumclaw
$1,706
$1,840
Central Insurance
$1,473
$5,233
As you can see, even though Geico has the best average rate for good drivers, State Farm has the lowest rates on average for drivers with a serious crash behind them, while Progressive is cheaper, on average, for drivers with a DUI.
Rates vary depending on many personal factors, so compare auto insurance quotes from at least three insurers to find the best rates for you.
Cheap auto insurance rates for drivers with poor credit
You should know that your driving record is not the only factor that can negatively affect your insurance rates. In fact, many insurers also look at and consider credit-based insurance scores to calculate auto insurance rates. It works just like a normal credit score, but the factors taken in exams weigh in differently.
The problem with this methodology is related to the fact that credit can have a really huge impact on insurance premiums. For example, among large insurers, on average, low-credit drivers pay over $ 1,200 more per year than drivers with good credit.
If you have low credit and are looking for the best auto insurance rates for your situation, we can first tell you that Geico could be a good place to start if you want a great company. In fact, from the data that emerged from our analysis, the company has the lowest average annual rates for good drivers with low credit.
However, checking the different rates thoroughly is always the best way to get the cheapest auto insurance deal, regardless of your credit history.
Company
Drivers with poor credit
Additional premium for poor credit
Average annual rates from large companies
Allstate
$3,356
$975
Farmers
$2,535
$705
Geico
$1,766
$498
Progressive
$3,302
$1,740
State Farm
$3,130
$1,639
Cheap car insurance rates from smaller companies
Secura
$1,296
$473
MMG
$1,493
$654
Hastings Mutual
$1,175
$265
Mutual of Enumclaw
$1,620
$538
Central Insurance
$3,967
$2,877
Cheapest of the cheap: Minimum coverage car insurance
The cheapest auto insurance you can find nationwide will likely have the minimum coverage required in your state. In most states, this minimum coverage is simply a liability insurance, which can cover property damage and medical expenses for others due to accidents caused by you.
Some states also require coverage for uninsured and underinsured motorists, who pay for injury or damage if a failing driver does not have sufficient insurance.
The difference in price between purchasing the minimum required auto insurance and additional coverage, such as comprehensive and collision coverage, is enough to induce many drivers to purchase essential insurance. In fact, many citizens prefer to pay less for poor and necessary coverage.
Company
Average annual rate for minimum coverage
Annual cost difference between minimum and full coverage
Car insurance rates from the largest companies
Allstate
$759
$1,622
Farmers
$656
$1,174
Geico
$380
$888
Progressive
$577
$985
State Farm
$550
$941
Cheap car insurance rates from smaller companies
Secura
$287
$536
MMG
$309
$530
Hastings Mutual
$419
$491
Mutual of Enumclaw
$469
$613
Central Insurance
$491
$599
How to get cheap car insurance quotes
As we have said many times in this article, the best thing to do to find the best option for your auto insurance is to shop around and compare multiple insurance offers. There are many online tools that allow you to make a comparison in real time. You may find that your current insurer is cheaper, but that can change, so check roughly once a year.
Regardless of who your insurer is, these tips could help you save on your policy:
Rethink your deductible. The deductible that works best for you is not the same as the one that works for someone else. For example, a higher collision and full deductible might make sense if you rarely drive or feel comfortable with the financial risk. If you want to increase your deductible, you need to remember that this equates to a larger outlay of money if you were to file a full or collision claim, but it is a surefire way to get cheaper auto insurance.
Look for discounts, ask them too. In the insurance field, the discounts are just around the corner. There may be discounts that you are not taking advantage of. Ask for all available discounts when you are looking to get cheap auto insurance quotes.
Take advantage of the major changes in life. Some life events could result in cheaper auto insurance, so buy quotes whenever something important changes in your life. Always consider this aspect.
Review the quotes after your driving record improves. Get cheap auto insurance quotes right after the three- and five-year anniversaries of accidents. This way they could be deleted from your driving record.
Consider when it is best to cut the cover. Don't remove coverage just for cheaper insurance reasons. You will need full coverage auto insurance to meet the terms of an auto loan, and you will want it as long as your car would be a financial burden to replace.
Best cheap car insurance frequently asked questions
How do I get cheaper car insurance?
Comparing options by requesting multiple quotes is the best way to find cheap auto insurance rates. Surely another method is to always ask for discounts where possible. Despite this, the best way to keep your rates low is of course to have good credit and a clean driving record.
Who has the cheapest car insurance?
As we've seen, Geico has the cheapest auto insurance rates on average among the nation's largest insurance companies. However, keep in mind that rates vary widely based on a person's gender, car make and model, location, and other factors.
At what age does car insurance get cheaper?
Younger drivers have the highest auto insurance rates on average. As it should be, as you gain experience, rates drop and drop significantly around age 25. In general, rates continue to decline and start to rise again at the age of 70, with a more dramatic rise around age 75.
What is the cheapest type of car insurance?
As explained a few lines above, minimum auto insurance is probably the cheapest auto coverage you can buy. This offers essential coverage under the law of the respective states. Of the six largest insurers that provide fare information, drivers pay an average of over $ 1,000 more per year for full coverage than drivers who opt for minimal coverage.
Conclusion
Getting a car insurance is important just as it is comparing the premiums. Also, you must not forget to look at the services and custer services that comes with your chosen car insurance. We home this helps.