The Target Credit Card is also known as the RedCard, is a Credit Card that can be used for the transaction in both Target's retail stores and on the store's website.
The Target RedCard has some considerable benefits when purchases are made at Target. Such benefits include a 5% discount, no annual fee, and an extra 30 days for returns and exchanges. However, the Target credit card's interest rate or annual percentage rate (APR) is over 20%.
With this, avoid carrying high balances on your credit cards for multiple months; else the interest charges could smear out any savings from the discount.
While other credit cards offer cash back, Target offers a 5% savings on purchases, when the credit card issuer refunds the cardholder a percentage of the amount spent on purchases.
This serves as a guide to help you in the application process as to whether the Target RedCard is the exact card you want or whether other cards with their rewards or cash-back features are a better fit for your spending method.
Key Takeaways
The Target RedCard operates a store charge card, a Target MasterCard, and a debit card.
The Target RedCard offer exciting benefits such as 5% discount on purchases at Target, no annual fee, and an extra 30 days for returns and exchanges.
The high-interest rate on the Target RedCard may cause the interest charges to smear out any savings earned from the discount.
The Target credit card is ideal for people who shop regularly at Target.
While for those who shop elsewhere, a traditional rewards credit card is ideal for them.
How the Target Credit Card Works
The Target RedCard operates a Target credit card (a store charge card) and a Target Mastercard (a traditional credit card). Target in addition offers a debit card that can automatically draw from your checking account. All these cards bonuses are related.
Just like other Retailer that partner with a financial institution is offering a branded credit card and both share in the interest and fees paid by the customer, Target is not exceptional.
Target credit cards are issued by TD Bank USA, N.A.-a a subsidiary of The Toronto-Dominion Bank of Toronto, Canada, it is one of the largest banks in the United States.
The Target RedCard charge card can be used at Target retail locations and for online purchases on Target's website. The RedCard with the Mastercard logo can be used anywhere.
Target has a sign-up incentive for recently approved new RedCard, including $50 off a future purchase of $100 or more, which was offered from Jan. 17 to Feb. 21, 2021.
Target store charge cards are issued as "private label" or "closed-loop" cards, different from general-use credit cards that carry the Visa or Mastercard logo.
Store charge cards may only be used at the store's retail locations and the store's website, while cards that carry the Visa or Mastercard logo can be used at any merchant store.
>>> You may also like: Target REDcard Credit Card: Is It A Good Deal?
Rewards and Benefits of Target Credit Card
Target RedCard do not come with reward, either points or cash back from purchases. The only rewards and benefits available is 5% discount every time the card is used at a Target store or their website.
This incentive may seem less impressive, but it helps to build up points for a cash value with other cards, the 5% discount allows customers to receive their rewards right away through a discounted price.
Other benefits of the Target RedCard include:
No annual fee
A two-day free shipping on many items, in many cases, shipping times could be interrupted due to unforeseen circumstances
Additional 30 days for returns and exchanges
Exclusive offers for special items, gifts, and more
Sign-up bonuses which include $50 off a future qualifying purchase of $100 or more when approved for a credit or debit RedCard—offer expired on Feb. 20, 2021. For the latest offers, visit the Target website.
Discounts associated with Target RedCard exclude some items such as drugs prescriptions. Though, it has a special program called 'Target's pharmacy' that can assist.
Where to Get the Target Card
Applicants willing to apply for the Target RedCard are to complete an application for credit. The is done via mail-in application on Target's website, with the following details required: identification and financial information, including your driver's license number, social security number, and annual gross income. This application is done and submitted online through Target's online form.
>>> Read also: Lowe's Credit Card: A complete Guide and Review
What Type of Credit Is Required for the Target Credit Card
The procedure and indices used by T.D. Bank in approving credit applications is not known nor specifically outlined on Target's website. Basically, store charge cards are moderate with the credit and income requirements compared to traditional credit cards.
While the credit score ranges may not be disclosed, a consumer's credit history to get approval for a charge card needs to be fairly good.
A credit score is a numerical representation of a person's ability to manage their debts and pay their loan and credit card payments on time.
A person's credit history impacts their credit score, which can include how long their credit accounts have been open, how many late payments, and the amount of outstanding debt.
A person's credit score determines whether he/she get approval for a charge card and the interest rate charged on outstanding balances.
Target doesn't necessarily state what credit score is needed, but a person would need a credit score above 600 to be approved for a charge card or credit card. Although stores can approve cards for consumers with lower scores (below 600) with the higher interest rate charged.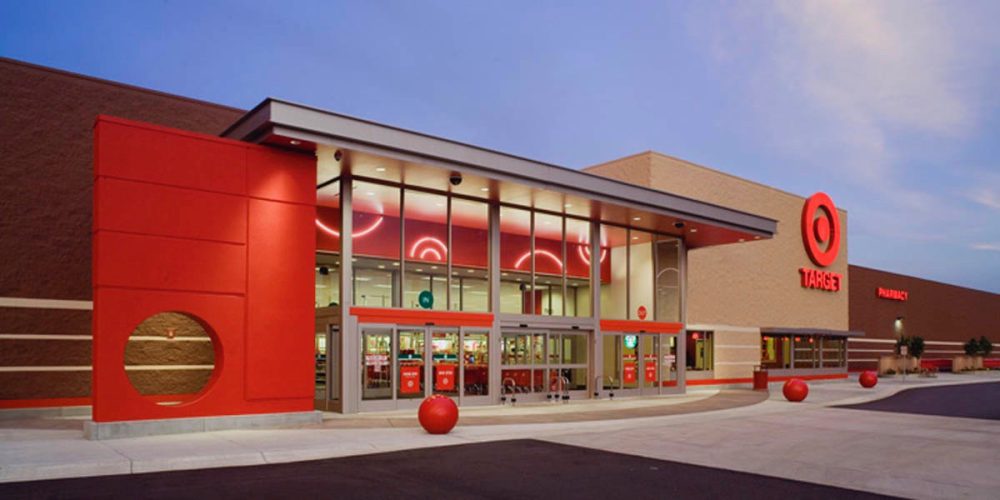 Where Target Credit Card can be Used?
The Target RedCard and debit cards are private labels or closed-loop cards. This means both can only be used at Target stores and online on Target's website.
While the Target Mastercard can be used at any merchant that accepts Mastercard. When used at other merchants, note that the 5% discount on purchases only applies to purchases at Target and on its website.
Alternatives to the Target Credit Card
Hence Target offers both a store charge card and a traditional Mastercard credit card; you can apply for whichever one suits your needs. Traditional credit cards with the Mastercard logo can be used anywhere that they're accepted, which is why they're called open-loop cards.
Other Types of Rewards Cards
Anyone willing to benefit from cash back, points, or discounts from his/her purchases at other merchants, should take advantage of an open-loop card.
Rewrds card are usually open-loop cards and can be used anywhere versus a store charge card. The rewards can include cash back, airline miles, and hotel rewards. There are also cashback credit cards in which consumers get a percentage of the amount they spent using the card.
It is at the description of every purchaser to know which card is right to him/her, this is judge largely on the types of purchases he/she is willing to make and which benefits accrues thus from the credit card issuer. For example, there are travel cards that are specifically designed to offer travel points or discounts on airfare and hotels allowing your purchases to build points over time.
If you drive a lot of miles, a card that offers gas points might be best for you since some oil companies and banks offer gas credit cards designed to reduce the cost of fueling up your vehicle.
>>>Check out also: Torrid Credit Card: Complete Review
Credit Cards Offered by Target's Competitors
It will serve you better if you make a background check of benefits and bonuses offered by various credit cards issued by stores before applying. This is to know whether Target is the best option with better deals for you or not. Target's competitors include the Sam's Club Mastercard, Costco Visa card and the Amazon Prime Rewards Visa card. Each of these cards has pros and cons associated with them.
The Target RedCard comes in form of a store charge card or a credit card with the Mastercard logo. The 5% discount applies to both cards but only for purchases made at Target. As a result, if most of your purchases are outside of Target, you may lose out on discounts from other card issuers.
Terms and Conditions of the Target RedCard
The early interest rate on Target RedCard is low while the APR is 22.90%. This is considered to be high though but compared to other store cards, it is seem moderate. It also varies based on the prime rate though.
It serves better to pay all charges and avoid interest from 25 days after your billing cycle ends. This is to avoid late payment fee which is up to $40, depending on your payment history, which can be assessed when any amount due is not paid by the payment due date.
There is no grace period, no penalty APR and no annual fee. However, a returned payment fee of $29 is charged if you make a payment, such as a written check, and it doesn't clear the bank.
In applying for the Target RedCard, all you need to provide is your financial and personal information that includes:
Name and address
Email address and phone number
Date of birth Social Security number
Driver's license or state ID number
Annual gross income, meaning your income before income taxes are taken out of your pay
If you apply online through Target's website, they ask you to create a PIN number, which is used to authorize purchases at the store.
Once the application is completed and submitted, it is sent to TD Bank USA, N.A., and Target Corporation.
Who Should Consider the Target Credit Card?
The more you make purchases using Target RedCard at Target stores and website afford you a lot of savings with 5% discount, mainly when you carry out a lot of your shopping at Target.
For instance, spending $1,000 to $1,500 per month on supplies would add up to $12,000 to $18,000 per year respectively. The 5% discount on all of those purchases would equal $600 to $900 in annual savings (.05 * $12,000 or .05 * $18,000).
While consumers who purchase goods at other stores are advised to use a traditional credit card that offers points and specific discounts that are targeted to the customer's purchase behaviour. Travel cards that partner with airlines and gas rewards are two types of credit cards that are preferred.
The Bottom Line
The Target RedCard offers consumers the choice of a charge card-Target purchases only-or a credit card with the Mastercard logo—purchases allowed anywhere Mastercard is accepted.
The 5% discount is straightforward and is applied to every purchase, but only at Target. There are no rewards points to keep track of and if someone purchases a significant amount from Target frequently, the savings can add up over time.
The interest rate is high though so it is the case for other store-branded cards. If the balance is not paid in full at the end of each month, the APR on the Target RedCard and the resulting interest charges could smear out the savings earned from the discount.
For those who purchase a lot from Target and are likely to pay off the balances quickly, the Target RedCard could be a good choice with its 5% discount and no annual fee.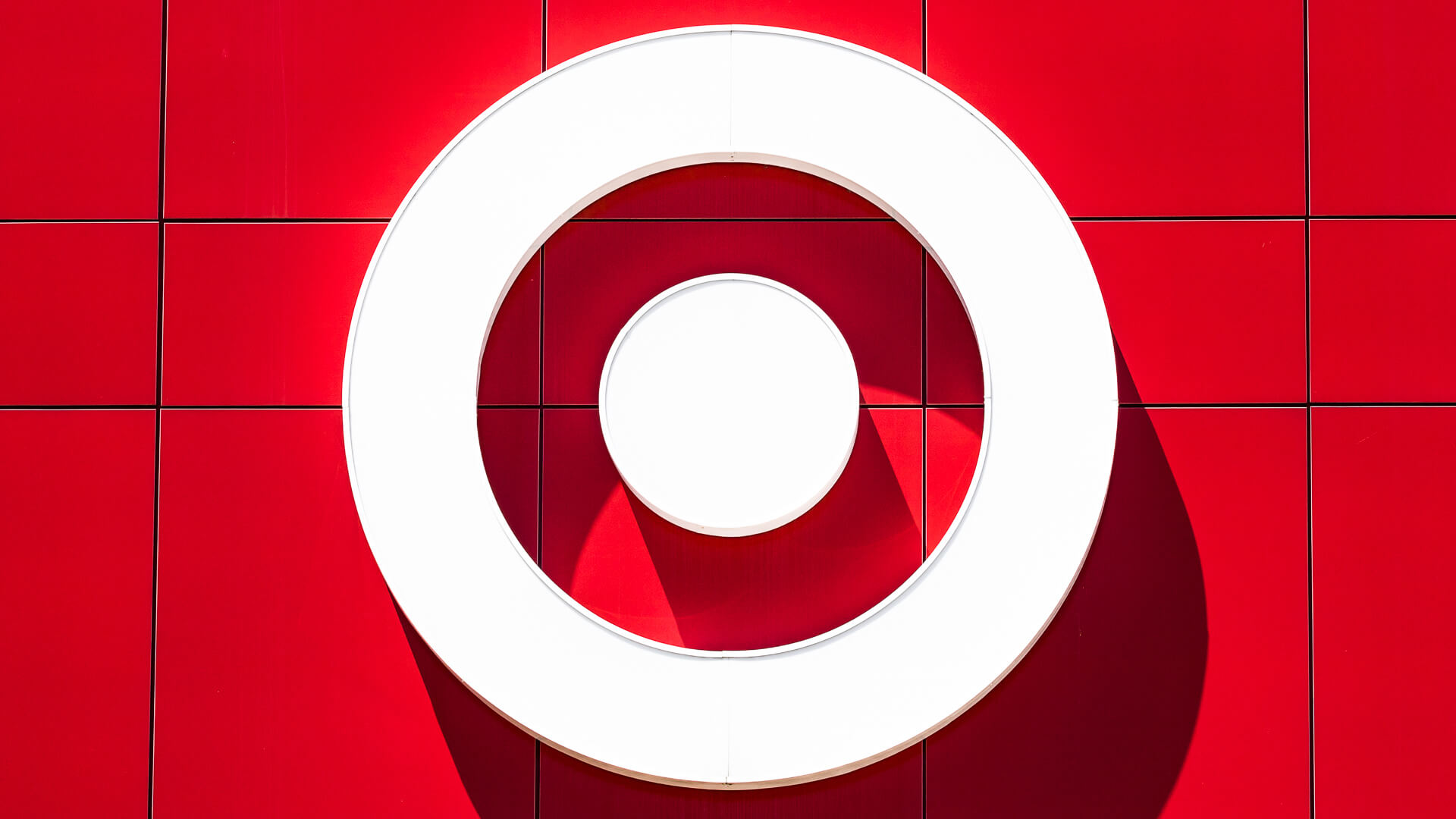 Frequently Asked Questions
Some notably questions asked about the Target RedCard credit card.
Is the Target RedCard a Credit Card?
The Target RedCard has different cards with different functionalities. The Target RedCard charge card can only be used at Target stores and on the company's website. The Target credit card with the Mastercard logo can be used at any merchant, store, or website. However, the 5% discount feature only applies to purchases made at Target's retail locations and on its website.
The Target RedCard also comes in the form of a debit card, which is not a credit card since the purchases are debited from your bank's checking account that's linked to the card.
What Credit Score Is Needed for a Target RedCard?
There is no minimum credit score required before a Target credit card is approved. It depend though, some banks approve store cards for those with a fair credit history or slightly above a 600 credit score. However, there are banks that approve credit cards for those who have credit scores in the 500's.
If your score is low, you might still be approved, but you might be charged a higher interest rate on the balances and be offered a lower credit limit than those who have higher credit scores.
What Do I Need to Apply for a Target Credit Card?
You are required to submit some information when applying for a credit card at Target, which include:
Your Social Security number
Name
Address
Date of birth
Driver's license number
State ID number
Your annual gross income, meaning all of your income for the year before taxes have been deducted