With Popmoney's notoriety increasing day by day, many people are wondering what Popmoney's fees are. But before answering this question, let us explain what Popmoney is.
What is PopMoney?
Popmoney is an online digital payment service that uses peer to peer (P2P) technology. Popmoney does not offer third party transactions. It basically makes direct transfers from the sender's account to the receiver's account directly.
It does not store money on any third party platform which makes it a peer to peer service provider.
Since many financial institutions have direct agreements with Popmoney, very often, the recipient's bank account number is not required, but simply the telephone number or email address. Sending and receiving money has never been easier!
Convenient Way to Transfer Money
The real strength of Popmoney, and therefore one of the main reasons for preferring it to similar services, is the extreme ease of transferring funds.
In fact, with Popmoney, all you have to do is to enter the phone number of the person you want to send money to. Of course, the same works when you have to receive money through PopMoney from another user. Automated Clearing House (ACH) network is used for these transfers.
You may also like: Guide on How Does Popmoney Work
Check if your Bank has an Arrangement with Popmoney
As mentioned, many banks are finding arrangements to link directly to Popmoney. By the way, if the friends or family members you want to send money to also have bank accounts linked to Popmoney, the transfer process becomes really quick and easy.
Without this agreement, however, you will be able to transfer the money directly through the popmoney.com website.
The Simple Process you Will Need to Follow
To be able to transfer funds, simply log into your bank's website or mobile app. After logging in, just go to the "P2P payments" section. Once you click on it, your banking platform will guide you through the entire transfer process.
Clearly, if your bank has no agreement with Popmoney you will need to create a Popmoney account and transfer the money through the Popmoney website.
In case you are the recipient, the first thing you will receive is a notification of the receipt of money. In case your bank is affiliated with Popmoney, simply log in and click on accept. This way, the money will be credited directly to your bank account.
How Long Does it Take for a Transfer?
The money transfer doesn't happen in a second. In fact, you will have to wait a bit to see the amounts credited to your current account. It may take one to a few days for the transaction to complete. It is, therefore, clearly not convenient to use Popmoney for urgent money transfers.
Read also: How To Use Venmo App
Popmoney's Fees?
The use of Popmoney is not free of costs. Being able to use such a convenient service involves some commissions. On the day this post was written, Popmoney charges a $0.95 fee for each transaction. Nonetheless, some banks take charge of these fees and allow money transfers to be made without any charge.
There are limits to the amounts you can send per day. If you want to know more, we invite you to read this article (insert article "How Does Popmoney Work?").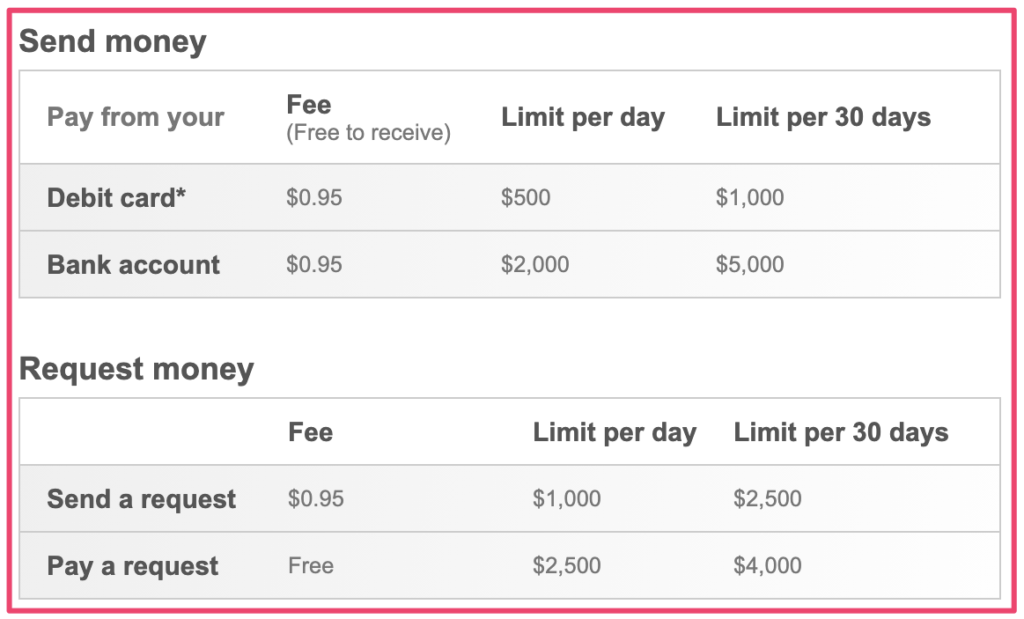 Is PopMonye Secured?
One of the main concerns of people is about the security of payment Apps and facilities offering payment services and whether problems could arise in sharing personal data with these companies. As for Popmoney, you can rest assured because there haven't been any reported issue regarding their data security.
Final Thoughts
All in all, we can say that Popmoney is a good service for making payments between your loved ones, except you have a lot of time and want to go through the normal banking process.
Popmoney has another important advantage: it also saves you from sharing your bank account details, which can sometimes be misused. Popmoney eliminates many risks associated with fraud. After all, considering all its points in favor, even the applied fees are reasonable and affordable.