Do you want to know how how to delete square account or looking a guide to delete a square cash account? Many people are pleased with the Square Cash Account. However, sometimes our priorities and needs change, and we are forced to deactivate or delete your square account.
If you need to delete your Square Account and wonder how to do this, you will find all the procedures explained in this post.
There is one essential thing to say, though: a Square Account cannot be terminated. Nevertheless, it can be deactivated. At the same time, know that it's totally free to use your Square account.
What is SquareUp Account?
Square, Inc. is an American financial services, merchant services aggregator, and mobile payment company based in San Francisco, California.
The company markets software and hardware payments products and has expanded into small business services.
They basically provide you with all the tools you need to power your business online and offline by processing payments for your business.
Square Account Deactivation Procedure
Let's explore the deactivation methods on how to deactivate a Square Cash Account in this section.
However, before proceeding with the deactivation of the account it is good that you are aware of the associated disadvantages. For example:
Once your account is deactivated, any information in your account and especially your payment history will be inaccessible;
Apart from that, you will also lose all team member and customer records associated with your account;
All subscriptions to Square services will also be terminated.
If you've not changed your point of view…
As you can see from the lines you just read, there are indeed many benefits to keeping your Square Cash Account active. Incidentally, as mentioned above, it is not possible to delete your Square Cash account once and for all.
But if you really want to deactivate your account, below you will find all the information to do so.
You may also like: 2 Ways To Delete Cash App Account

So How Can you Deactivate Your Square Cash Account?
It is not at all difficult to deactivate a SquareUp account. The simplest way is by going to the "Settings" menu in your personal dashboard. But remember, when you deactivate your account, you will not be able to reactivate it later.
Here are the steps to follow to deactivate the account:
Log into your Square account with your personal information (email address and password)
At this point, click on the "Accounts and settings" option from your personal page.
Once this is done, go to the "Personal Information" tab and scroll down to the page's bottom.
Here you will find an option called "Deactivate Account," then click on that button.
You are almost at the end, and you will need to select the reason why you are deactivating your Square account and click "Continue."
In this step, you will need to enter a verification that you will receive in one of 2 ways: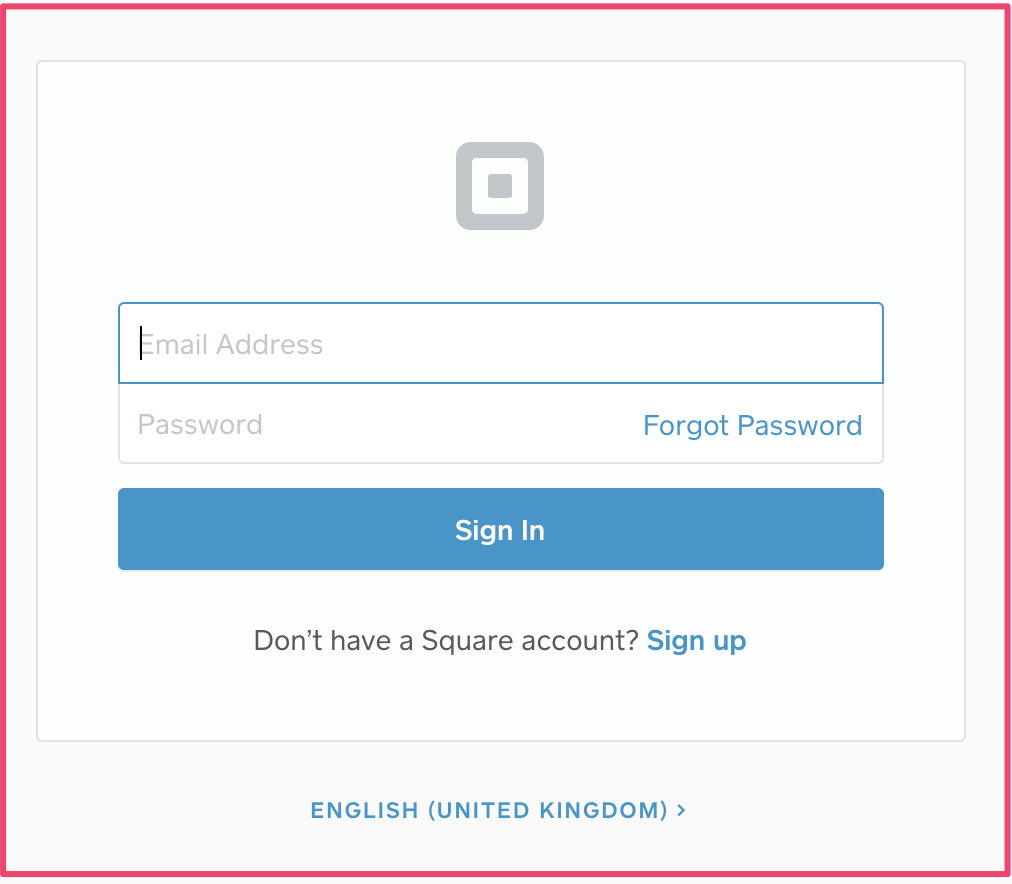 If, during registration, you have chosen the two-step authentication method, the verification code will be sent to the associated phone number. Alternatively, you can receive the code through an authentication app.
If, on the other hand, you have not enabled two-step authentication on your account, you will receive verification at the email address associated with your account.
Also read: Best Way To Delete Credit And Debit Card From Amazon
The last thing to do is just enter the code and click the "Deactivate" option.
You have just completed the deactivation process! Your Square Cash account has been deactivated.
Keep in mind that some users have reported that they could not deactivate their Square Account in this way.
If that's the case for you, too, you should definitely contact the customer support team to disable it directly over the phone with them.
Once you have called, as soon as you have made them understand your problem's nature, they will tell you that they will solve this problem in a short time.
On the other hand, it could happen that they ask you for personal data or information to verify that you want to deactivate the Square Account.
Conclusion
As you have seen, deactivating your Square Account is not that difficult. Indeed it is quite simple.
But remember: Before you deactivate your account, it's imperative to back up all important information associated with your account to avoid losing vital information.
We hope this post has allowed you to easily and independently delete your Square Cash Account.