One of the most asked questions among Walmart clients are, does Walmart cash checks, can I cash a check at Walmart", and does Walmart cash personal checks?
The simple answer is YES!.
You can cash your check at any local Walmart store and get your money in cash or loaded on your Walmart MoneyCard immediately.
As a matter of fact, the Walmart check cashing service is flexible, reliable, fast and convenient.
The best part? You don't need to have a bank account to cash your check. also, you don't necessarily need to register to access the service. It's that easy.
To make it even more convenient, Walmart allows customers to instantly load their Walmart MoneyCard with the money they cashed out.
To get your cash checks you simply visit any nearby Walmart store for easy, fast and convenient check cashing services.
Guide to Walmart check cashing service
It is very easy to cash out your check at Walmart, all you need to do it to walk in the store and present your check at the Money Center or Service Desk. It will take only a few minutes to get this done.
However, you need to know that not every check can be cashed at walmart.
What Types of Checks Does Walmart Cash?
Walmart cash the following checks
Payroll Checks
Government Checks
Tax checks
Cashier's Checks
Insurance settlement Checks
401(K), retirement distribution checks
All pre-printed checks
MoneyGram Money orders
Two-party personal checks
Walmart cash checks and Money Orders up to and including $5000.
Walmart check cashing is limited to pre-printed and other Checks authorized by Walmart policy.
You should also be aware that these services are subject to change anytime.
You might also like: 3 Ways to check a Vanilla Gift Card Balance
Walmart Check Cashing Fees and Limits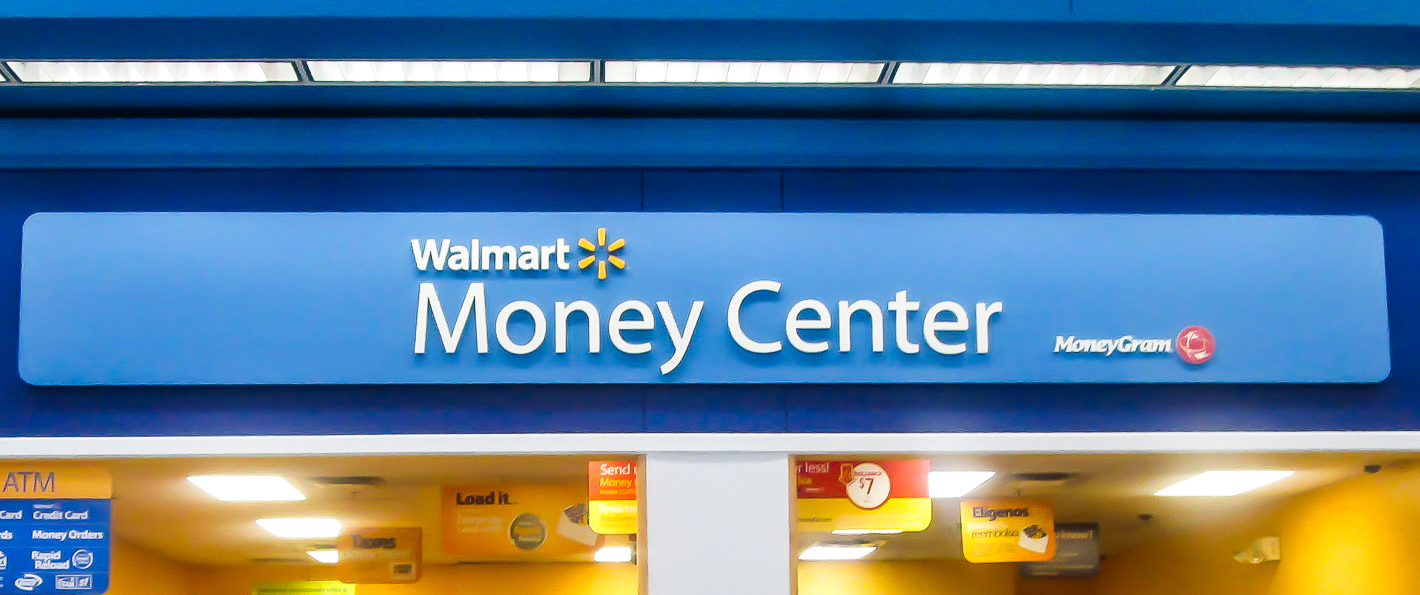 The question of "how much does it cost to cash a check at Walmart?" depends mostly on the amount and the type of check. However, I must say it's very affordable and easy.
As stated, "Walmart cash checks and money order in any amount up to and including $5000".
Walmart also limits the check-cashing transactions to 3 per day for amounts of less than $5000.
>>> You may also like: How to Apply for TJX Rewards Credit Cards
Pre-printed Check Cashing Fees
It is affordable to cash out at Walmart and here are the charges to expect.
Transactions up t $1000 Walmart charges $4.
For checks between $1001 and $5000, you'll be charged $8.
Two-party personal check check cashing fee
It's affordable cashing out two-party personal checks and here is the fee you should expect.
If you want to cash a Two-Party Personal Check, the maximum amount you can transact is $200 which you'll be charged a maximum of $6.
Considering the above-stated fees, it's very affordable especially considering you won't have to go through the banks where the fees may be higher or may take longer for just cashing a check.
How Walmart fund you?
You can choose to either get paid in cash or get your money loaded on Walmart MoneyCard.
Note: The $3 reload fee is waived for the card when you load it via check cashing.
The check-cashing fee shown above still applies. Also, you can purchase a Walmart MoneyCard for $1 at any checkout lane or avoid the issuance fee by requesting for the MoneyCard online.
For more information about the check cashing at Walmart, please call 1-800-WALMART.
Wrapping up
The overall view of many people who have used Walmart check cashing service is with the opinion that it's great. It's fast, affordable and reliable.
You don't need all the hassle of bank accounts to simple cash out your check(s). All you need to do is to walk into your local Walmart store and get your check cashed.
Feel free to comment in the comment section if you have updated information relating to this article.
Also, let me know what is missing out and you would want me to add here or write about concerning Walmart money.